Exhibition L'air du temps. A history of fans, 17th - 21st century
From 16 June to 20 November 2022
The museum's lifts are currently being renovated. As a result, the reception of people with reduced mobility is disrupted. Please contact us if you need assistance to move around the museum: +33 (0)5 56 01 51 00. We apologise for any inconvenience caused.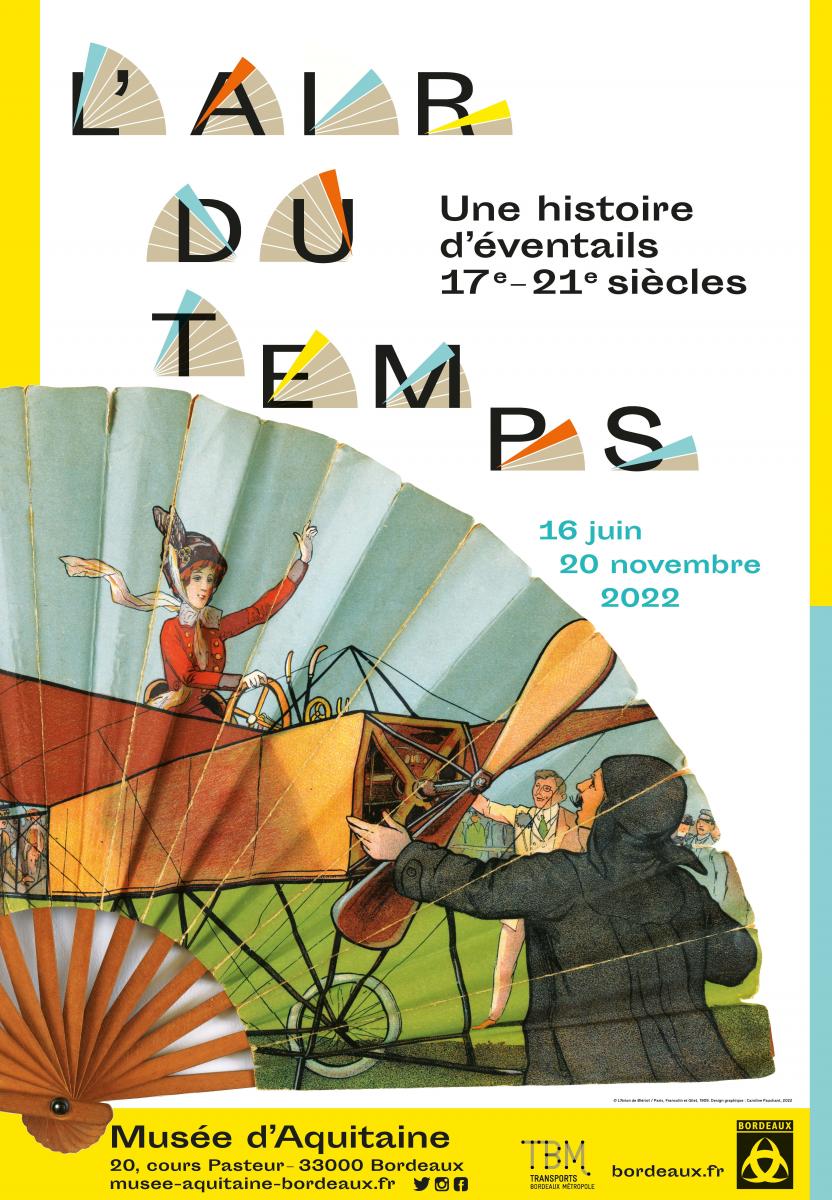 An exhibition based on a unique collection
Discover more than 600 pieces from the remarkable fan collection of Bordeaux collectors Jean Suire and Patrick Lorient, who have devoted much of their lives to gathering 2,000 fans. Full of precious, rare and surprising pieces, this unique exhibition offers a social and artistic panorama of more than three centuries of history.
While the primary function of the fan is to fan oneself, it is also a way of signifying one's social standing and displaying one's tastes. The fan is used in many societies by women and men throughout the world. Fans follow fashion and are continually inspired by different artistic trends. They are also witnesses of cultural and social practices, to appear, to communicate and "to show all that we want to hide". The decorations, the evolution of fashions and the subjects represented over the centuries reflect society and the events that have marked history. Their origins are varied: France, England, Italy, Germany, Austria, Spain or even the Far East with fans made in China and Japan.
Some fans are unusual: system fans, ball books, cockadee fans, fireplace screens, doll fans... The others, painted, engraved, printed, embroidered, sequined, feathered, lace, are signed by renowned painters and fan makers and their manufacture requires precious materials and the know-how of craftsmen.