The history of the Museum of Aquitaine
Museum building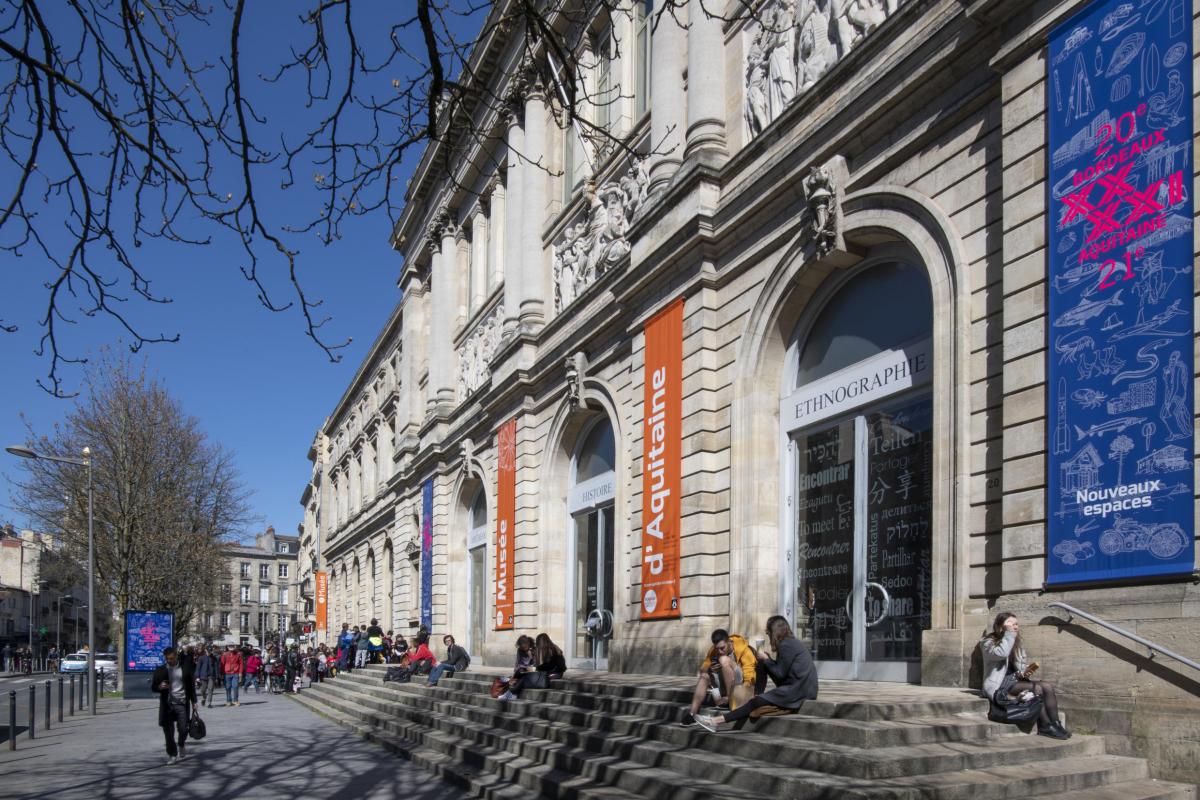 The Museum of Aquitaine in its current form was officially created in 1963 by museologist Georges-Henri Rivière, who was tasked with reorganising France's museums of history, archaeology and ethnology after the war. The museum initially shared the city's Museum of Fine Arts building, occupying its north wing. In 1970, the decision was taken to move the museum to the former University of Bordeaux Faculty of Arts and Sciences on Cours Pasteur, constructed at the end of the nineteenth century by local architect Pierre-Charles Durand, on the site of the Feuillant convent where philosopher Michel de Montaigne was buried in 1592.
The museum set about legally acquiring the premises, undertaking renovation work between 1982 and 1986, and the new museum opened its doors to the public on January 1987.
Collections
The museum is the result of the merger of several public collections built up by the city since the sixteenth century. In 1963, collections from other museums in Bordeaux were brought together at the Musée Lapidaire, which was then renamed the Museum of Aquitaine.
Today, the museum boasts over 1.3 million pieces, illustrating the history of Bordeaux and the local region from prehistory to the twentieth century. Prestigious collections of regional and extra-European archaeology, history and ethnography retrace the lives of the Aquitaine people and their relationship with the rest of the world. 
Ship owners, sailors, missionaries, explorers and doctors all brought back objects from Africa, Oceania and the Americas to Bordeaux: the museum's extra-European collection comprises 5000 different pieces.
One of the most celebrated humanists, Michel de Montaigne, who published his Essais in 1580, is buried in the chapel of the Feuillant convent upon which the Museum of Aquitaine would later be constructed. The major masterpiece of the museum is the
cenotaph of Michel de Montaigne.
The museum holds a large number of masterpieces that are regularly requested for loan by other institutions in both France and abroad. These include a stunning Gallic gold torc, discovered by a ploughman in the commune of Tayac in 1893; a portrait of Cardinal François de Sourdis sculpted by Bernini in approximately 1620, which almost certainly came from the cloister of Bordeaux's Church of Saint-Bruno; and an extraordinary wicker and bark mask statue from Vanuatu, acquired in 1884 and thought to be the only one of its kind in the world.